Ochsner Health System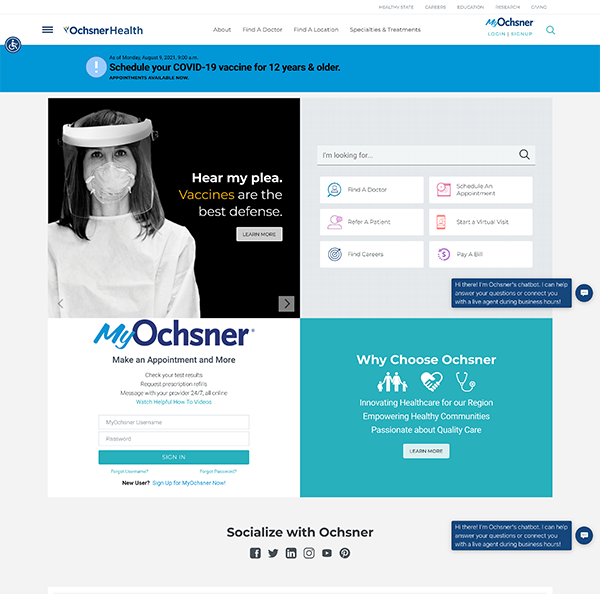 I worked as the Web Designer and Web Manager for Ochsner Health System. I helped re-design the web site, created webpages, micro-sites, wrote copy, designed graphics, buttons and edited photos. I helped concept the new site and developed ideas for the user experience and site interface.
Ochsner Health System Website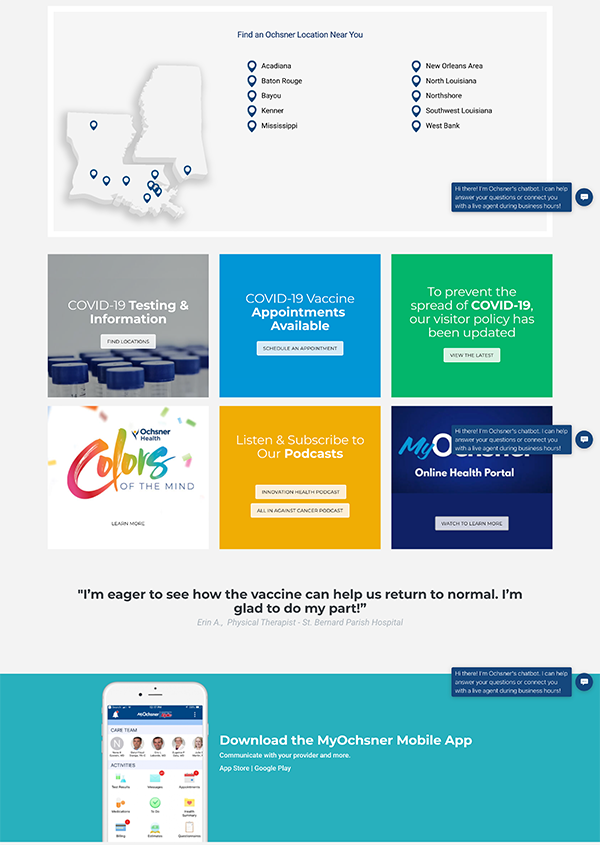 While working as the Web Designer for Ochsner Health System, I created Various Digital Ads for the Website, Facebook, Twitter and other Ochsner Event platforms. I designed email templates, digital banners, web graphics, animated gifs and ads for digital billboards.